Official Website Of The Cool Springs Homeowners Association
Our Mission




To provide a safe, clean, and inviting facility for the homeowners and guests of Cool Springs subdivision.



Welcome and thanks for stopping by. We hope you visit the pool and pavilion sometime and we'd like to tell you a little about it.
Whether it's a hot afternoon or a cool fall night our pool and pavilion area provides a nice retreat where you can meet with your friends or make new ones.
On any given day in the summer most of our young ones head down for a dip and some much needed cooling off. Water games seem to be extremely popular with the kids because our pool is a safe depth that allows even the youngest ones to swim and wade safely. Our deck area has an abundance of lounge chairs which you can use to soak up the sun and tables with canopies that make for a nice place to sit and relax in the shade!
Our pavilion is open and airy. It still provides a shady spot in the summer though, and a nice place to sit by a fire in the fall.
So, come on down to the pool! bring your kids, visit with neighbors and bring your guests too. You never know, they might like it so much they buy a home here!
Pool Opens May 6! 2021 Pool Season is May 6 - September 26
Pool Rules and Regulations
WARNING - NO LIFE GUARD ON DUTY
Children under the age of 14

must

be accompanied by an adult in the pool area.
Unattended child bathing is

prohibited

.

Bathers should wear appropriate attire.

All bathers must shower before entering the pool.

Bathers with diarrhea, skin diseases, open lesions, or other potentially hazardous conditions shall be excluded from the pool.

No glass, metal, sharp objects or hazardous materials in the pool area or bathhouse.

No animals allowed in the pool area.

No food or drink allowed within four feet (4') of the pool edge.

An

emergency phone

is located in the pavilion.
A

first aid kit

is located in the pavilion.

Pool is open from

9AM to 9PM

.

No Fireworks

allowed in gated pool area.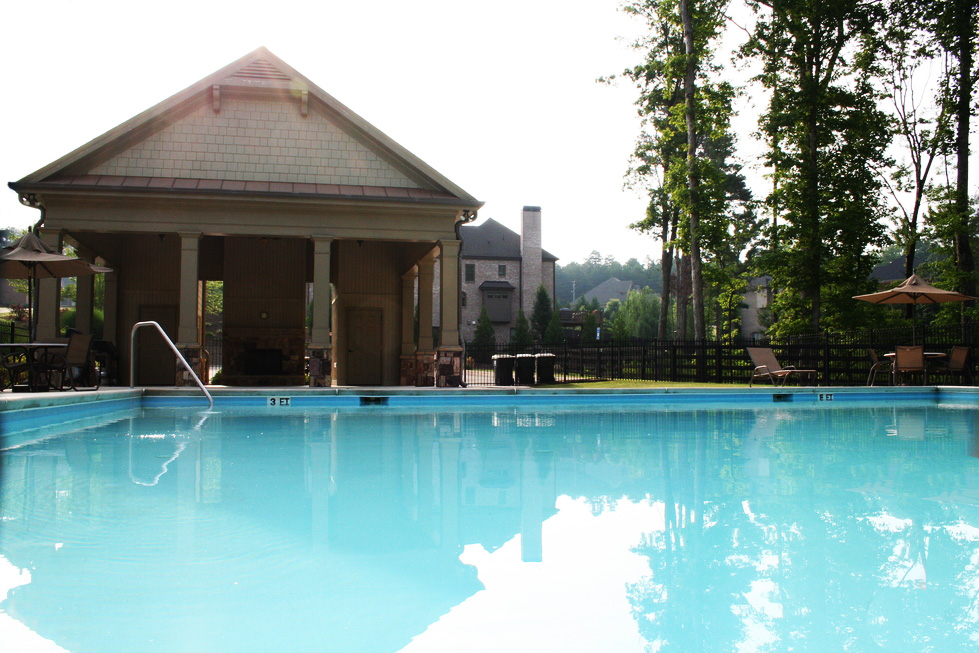 Official Website Of The Cool Springs Homeowners Association, Cumming, Ga.

​Copyright © 2021 Cool Springs HOA

T

hose aren't ice skates! The pool was resurfaced last year, so no more hurt toes or torn up feet. Melissa Zager was there to catch the action.